My Mother's Bracelet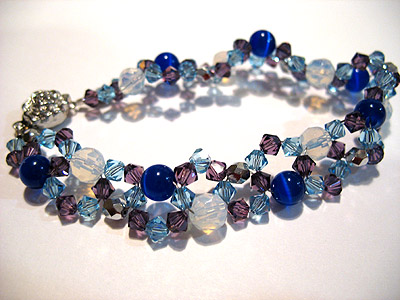 Actually, I made this one for myself.
I have this lovely ring which my husband got for me as a Mother's Day gift, with a Sapphire (my birthstone) in the center, surrounded by the birthstones of both kids (Amethyst for my son, and Blue Zircon for my daughter). Happily, these made a lovely combination, and I wanted to make a bracelet to go with it. Plus I added in my husband's birthstone color, which is Opals, so this bracelet pulled in all our colors nicely.