Ladybug Floral Reminder Bracelet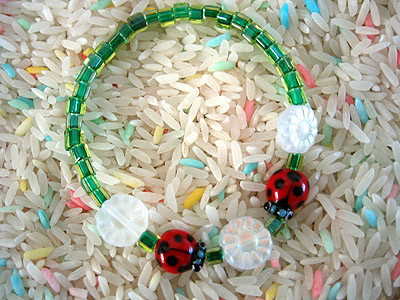 Pretty little bracelet of ladybugs and flowers, snaps on with a gel band. Use this as a "Reminder" of which side you nursed on last by placing it on the hand on the side you're nursing on. This bracelet was made to go with the matching Nursing necklace too.

This item is available online in my etsy shop!