Veggie Garden Bookmark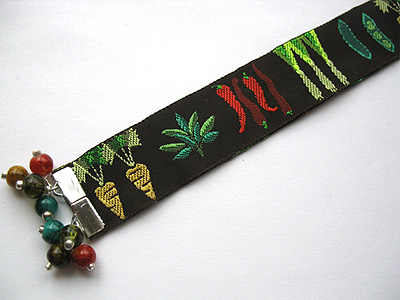 This stiffenned and double sided beautiful vintage ribbon of a deep chocolate brown with woven patterns of garden vegetables - peas, carrots, celery, peppers, and maybe spinach? - has a beaded dangle of green and yellow and red glass beads decorating one end. This is fun little bookmark (measuring approximately 9 inches without the dangles) to mark your place in your daily readings.

This item is available online in my etsy shop!