Rainbow Scarf Snowman Bling Necklace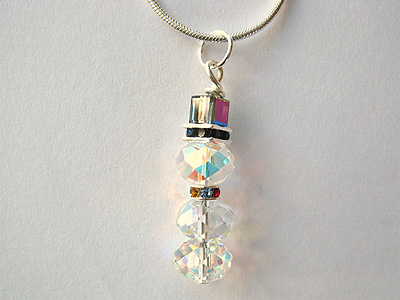 Bring on the cool weather! This cheery Swarovski crystal snowman really sparkles. His scarf is dotted with multicolored crystals to shimmer and shine. Little snowman hangs from a simple silver plated snake-chain necklace measuring 18 inches.

Great for winter fans and spreading Christmas cheer.

Need the necklace on a different length of chain? I have sterling silver snake chains available at different lengths as well - email me for pricing adjustments (I have 16, 18, 20 and 24 inch lengths available - all sterling silver chains.) 16 inch sterling = no change in price, each increment length higher adds $1.50 to the price.