Octopus's Flower Garden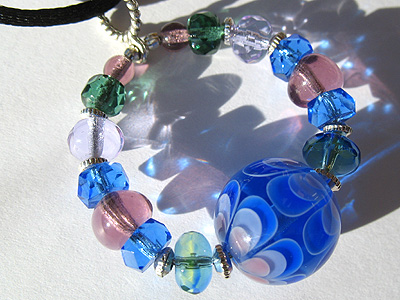 This loop pendant features a stunning lampworked creation by master artisan, Elizabeth Johnston, of a beautiful glass centerpiece of blue and violet glass, which is surrounded by various shades of blue, green, and purple glass beads and little silver accents.
The loop is double-strung with strong nylon coated wire and hanging from a satin cord with lobster-claw clasp - a signature piece with a starfish charm on the clasp.

This item is available online in my etsy shop!