Rainbow Mambo Bracelet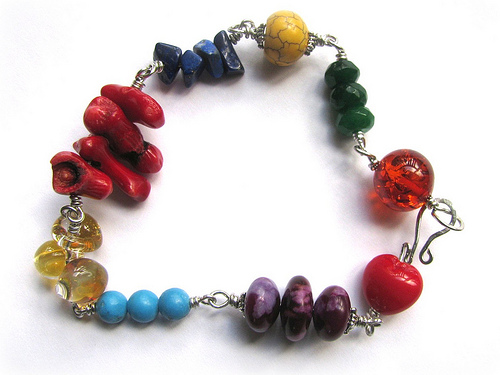 A little rainbow for your wrist! Bright red coral, green jade, yellow howlight, some dark and light blue stones, and purple sugilite, an orange sparkly synthetic amber bead, plus some fun yellow borosilicate lampwork glass beads, with a bright red lampworked bead on a swirly little hook closure.
Bracelet is made on tarnish resistant silver craft wire and measures about 9 inches (fits a 6 inch wrist comfortably) and closes with a handmade hook clasp.