Falling Leaves Netted Necklace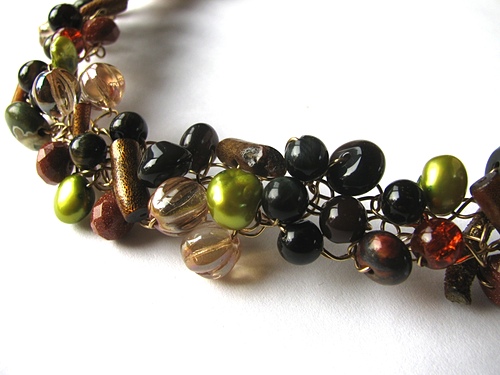 This necklace features a lush mixture of stones and glass, pearls and gems - little stick beads of some sort of golden colored shell bits, zebra onyx stones, sparkling goldstone, glowing tiger eye gemstones, fancy jasper, and striking pea-green freshwater pearls, all stitched together to float on a mesh ribbon of golden tarnish resistant wire. The necklace has been stitched together with a crochet needle and is airy and light to wear for the punch that it packs.
This necklace sits like a collar closer to the neckline based on the neck measurements, measuring approximately 19 inches and closes with a handmade hook clasp with fun spirally eyelets.

A matching pair of earrings is also available.