Starlight Magic Netted Necklace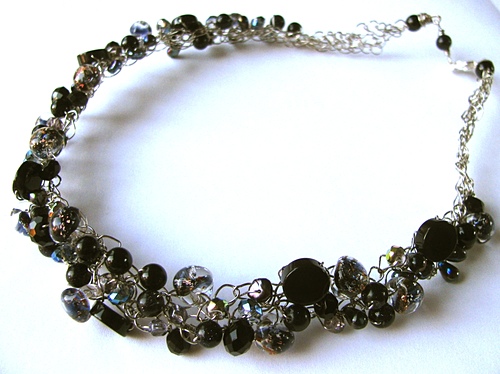 This necklace features a mix of fantastic borosilicate teardrop beads that have been deeply encased in clear for depth with a mix of black glass and onyx stones, sparkling deep blue goldstones that glitter in sunlight, and deeply faceted sparkling glass beads which twinkle in the light. all stitched together to float on a mesh ribbon of silver toned wire. The necklace has been stitched together with a crochet needle and is airy and light to wear for the punch that it packs.
This necklace sits like a collar closer to the neckline based on the neck measurements, measuring approximately 17 inches and closes with a large lobster claw clasp.

A matching pair of earrings is also available.