Tropicana Necklace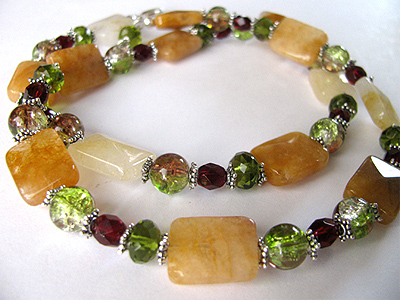 This necklace combines peachy faceted quartz stone rectangle beads, faceted peridot quartz, deep red faceted Czech firepolished glass, and some crackle-glass of green and brown hues along with some fine pewter accents.
This necklace measures approximately 22 and a half inches and closes with a large silver plated lobster claw clasp on a beaded eyelet. I can make it longer with some extra eyelet loops if needed.

A matching pair of earrings is available too!