Juicy Fruit Netted Earrings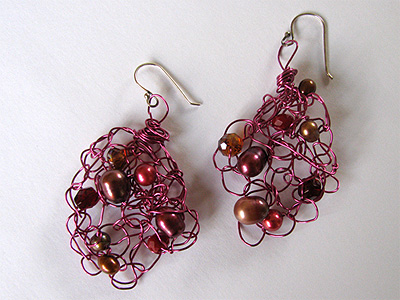 REDUCED FOR CLEARANCE

A bright bold mix of purple, redish, and brown pearls, brown and red velvet glass, and tigereye gemstones float on a little curtain of burgundy pinkish wire which has been stitched together with a crochet needle into a somewhat chaotic pattern.

Earrings are shown here on sterling silver hooks.

These earrings are smashing on their own, or go well with the matching necklace.