Miracle Cherries Necklace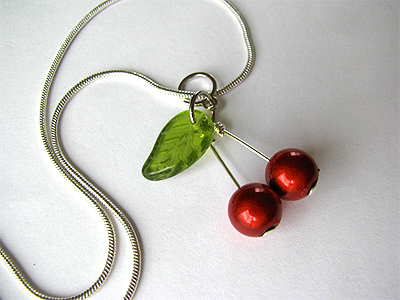 Glowing red cherries made of Miracle Beads and a little green glass leaf dangles on simple silver plated snake chain that measures 18 inches (with a starfish charm on the clasp).

(Japanese miracle beads have a lucite core with silver mirror plate finish and are coated with several layers of colored lacquer. The "miraculous" effect is the result of light passing through the lacquer, reflecting the mirror core and back through the layers resulting in an illusion of depth.) There is a matching set of earrings in available as well.