Bloodstone Flower Fairy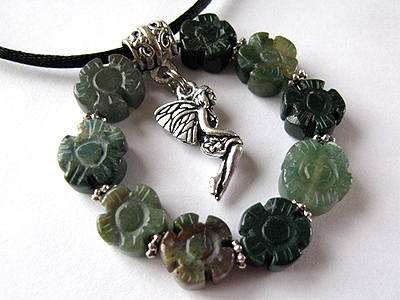 A circlet of bloodstone flowers surrounds a fine pewter fairy charm - the loop is double-strung with strong nylon coated wire and hanging from a satin cord which closes with a lobster-claw clasp that has a teeny starfish charm accent.
Bloodstone is green jasper rock with spots of red throughout the stone and is the birthstone for March.

There is a matching pair of earrings for this necklace as well.