Exotic Spice Bracelet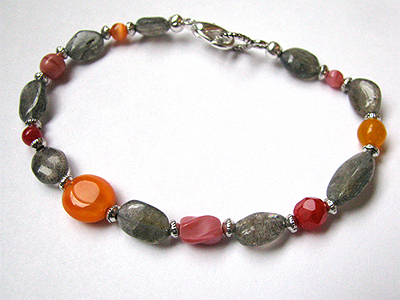 Very simple but fruity and fun little bracelet made to go well with the necklace and earrings by the same name. This bracelet has a mix of Labradorite gemstones with red, pink and bright orange accents. It measures 8 inches and closes with a silver plated lobster claw clasp.

There is a matching pair of earrings and a necklace too!