Grapes of Wrath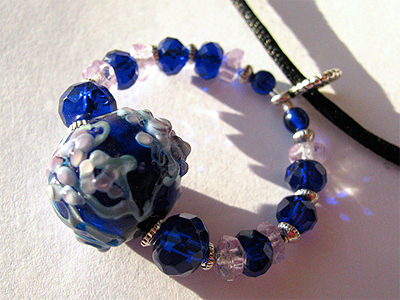 Custom order piece for Amycr :) Do not order unless you are her!

This piece features a neat lampwork glass focal bead of deep cobalt blue base with lavender and green stringer raised floral designs on it. It is surrounded by cobalt blue faceted glass beads in graduated sizes, with light purple accents, and little silver spacers.

This one would look good on a navy blue cord too, or even silver. Just let me know by adding a Note To Seller if you want it on a color other than the black shown here when purchasing.