Atom Smasher with Garnet Gemstones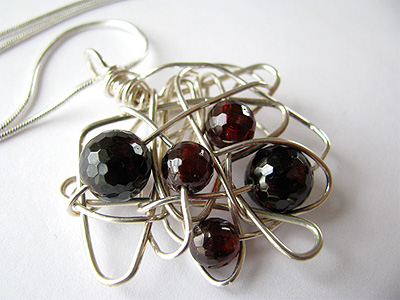 My dad works on the ATLAS project - part of the LHC (Large Hadron Collider) at CERN, and I decided that I needed to make some jewelry in honor of physicists.

This pendant is composed completely of solid sterling silver wire, in two different thicknesses, which has been woven into a web of smashing atoms with floating faceted Garnet gemstones in two different sizes. This pendant hangs from a 20 inch sterling silver snake chain.

There's a matching pair of earrings too!