Mood Ring Loop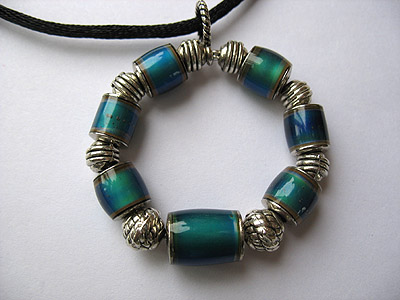 Loop pendant made up of silver accents and mood-beads that change color according to temperature, just like the old-school mood-rings from the 60s and 70s!
When chilled, the beads are black in color. As they warm, they shift to golds and greens. With increasing temperature, they pop with vibrant blues and greens then purples and pinks.

This loop pendant is double-strung with strong nylon coated wire and hanging from a satin cord with lobster-claw clasp.

This item is available online in my etsy shop!