Krakatoa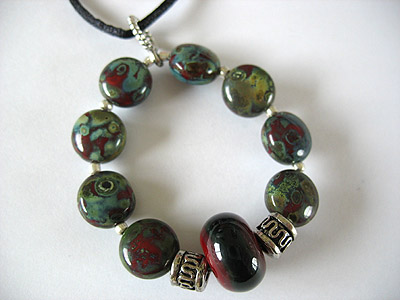 This is one of those weird pieces that I can't seem to do justice to with the camera.
Artisan lampworked centerpiece of red and green hue, with magma-like red and green speckled stones make up this loop pendant, which is double-strung with strong nylon coated wire and hanging from a satin cord with lobster-claw clasp.

This item is available online in my etsy shop!