Mercury Rising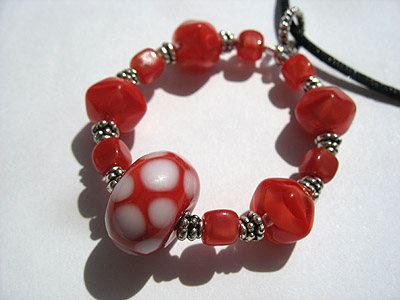 Loop pendant made up of red and white speckled artisan lampworked centerpiece, silver, and cool red translucent-opaque glass beads is double-strung with strong nylon coated wire and hanging from an silk cord with lobster-claw clasp.
My four year-old son helped name this one. :)

This item is available online in my etsy shop!