Snowman Bling Earrings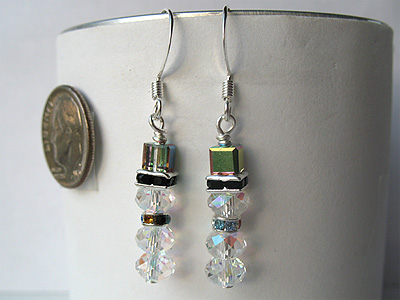 SALE PRICE for the holidays!

Bring on the cool weather! These cheery Swarovski crystal snowmen really sparkle! They've got crystal rhinestone studded hats and rainbow scarves that shimmers in the sunlight. Great for winter fans and spreading holiday cheer.
These crystal earrings dangle from silver plated hooks.
I also have surgical steel, Sterling silver, or Niobium hooks available on request if needed for sensitive ears, as well as little earring backings for folks who want them.