Frog Trio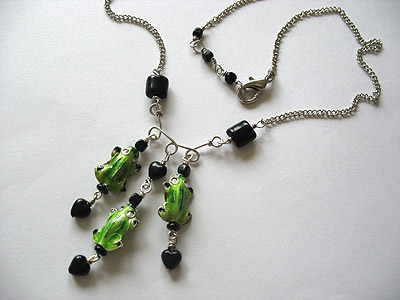 Unusual piece with three happy dangling cloisonne (enameled metal) frogs on a wired loop pendant.
Necklace pendant hangs approximately 17-18 inches, but if this is too short let me know and I can add some extension loops to the part on the back to which you attatch the lobster-clasp.

This item is available online in my etsy shop!