Little Lambs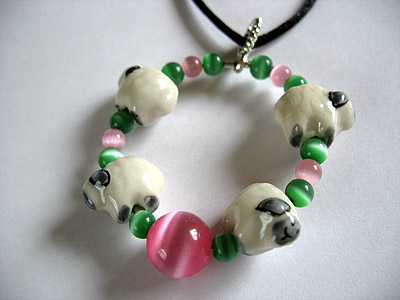 Sweet little porcelain lambs with pink and green catseye beads. My daughter is a HUGE fan of sheep and likes to say BAAAA! whenever she sees this necklace!
Loop pendant is double-strung with strong nylon coated wire and hanging from an silk cord with lobster-claw clasp.

This item is available online in my etsy shop!