Metro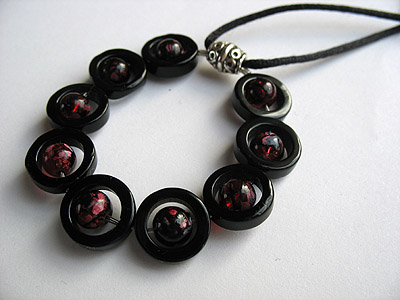 Black Onyx ringlets surrounding red speckled glass beads form an unusual pendant loop which is double-strung with strong nylon coated wire and hanging from an silk cord with lobster-claw clasp.
Necklace can be hung on cord of up-to 24 inch length. (Please let me know how long you'd like it to be when ordering!)
This item is available online in my etsy shop!