Green River Square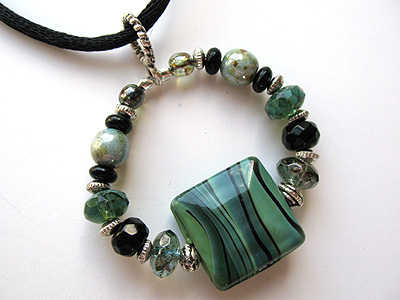 Cool deep hues of green and black glass make up this loop pendant which is double-strung with strong nylon coated wire and hanging from a satin cord which closes with a lobster-claw clasp that has a teeny starfish charm accent.
(There may be slight variation in the swirls on the center bead that is on your necklace. I have a set of these beads and this photo is of one of the necklaces I made from the set.)

A matching pair of earrings (by the same name) is available as well.