Tropical Seas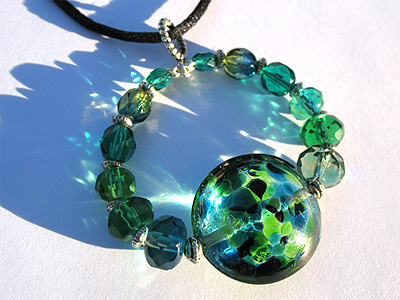 This loop pendant features a luminous glass creation by artisan lampwork artist Mariya Anton, of an aquatic green lentil bead with green and blue speckles. The focal bead is surrounded by glass beads of iridescent blue-green hues, and little silver accents.
The loop is double-strung with strong nylon coated wire and hanging from a satin cord with a large lobster-claw clasp closure.

This item is available online in my etsy shop!