Easter Flowers Bookmark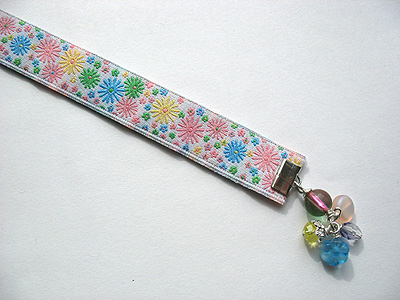 This stiffened and double sided pastel colored floral ribbon has a beaded dangle of glass beads decorating one end. This is fun little bookmark (measuring approximately 9 inches without the dangles) to mark your place in your daily readings.

Shipping on this item is only $1.50 for domestic orders.

This item is available online in my etsy shop!