A Hole To See the Sky Through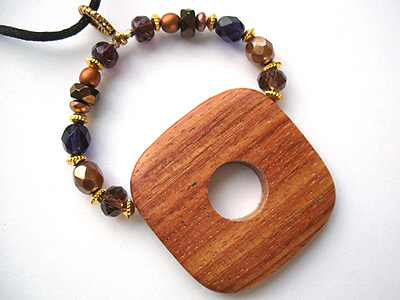 Unusual and very light necklace, this loop pendant features a lovely and large square Bayong wood bead at the center, surrounded by glass beads of copper, purple, and rusty colors with little golden accents.
The loop is double-strung with strong nylon coated wire and hanging from a satin cord with a large lobster-claw clasp closure with a teeny starfish charm accent.

This item is available online in my etsy shop!