Hungry Hungry Hippo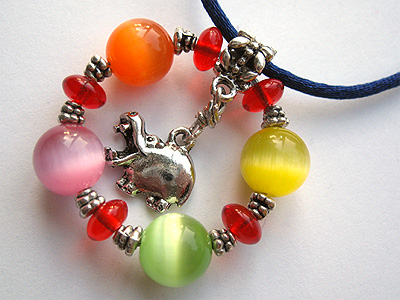 Ha ha! I crack me up!

OK, I had to do a fun one for a change of pace.

Loop pendant features a funny hippo charm dangling in the center of a loop made up of fiber-optic cats-eye beads and red glass with silver accent beads and is double-strung with strong nylon coated wire and hanging from a navy blue satin cord which closes with lobster-claw clasp and has a teeny little starfish charm accent.

This item is available online in my etsy shop!