Ocean Deep Netted Necklace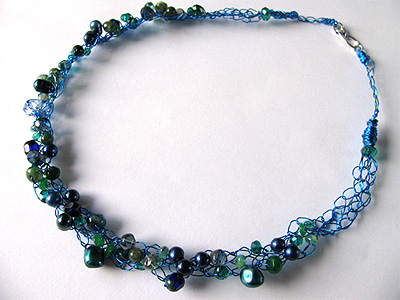 A mix of freshwater pearls, blue and teal glass, with jade and moss agate gemstones float on a mesh ribbon of blue wire which has been stitched together with a crochet needle. The necklace closes with a hook clasp and measures approximately 21 and a half inches in length.

There is also a matching pair of earrings available.