Madeline Earrings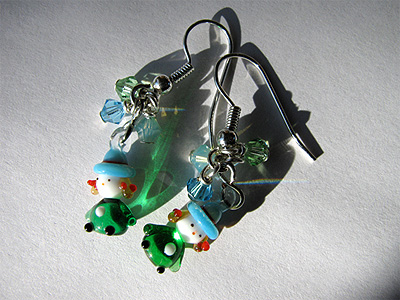 In an old house in Paris that was covered with vines,
Lived twelve little girls in two straight lines.
They left the house, at half past nine...
The smallest one was Madeline.

This was one of my son's favorite stories when he was younger! I can't help but think of it whenever I see these earrings.

Super cute teeny tiny little glass-art girls with wide-brimmed hats and braids dangle from hypoallergenic silver plated (over surgical steel) hooks, with teeny little light aqua blue, milky blue and mint green Swarovski crystal accents.
I also have surgical steel, sterling silver, or Niobium hooks available on request if needed for sensitive ears, as well as little earring backings for folks who want them. Just let me know in Notes To Seller when purchasing.