Small Pink Jeweled Floral Nest Broach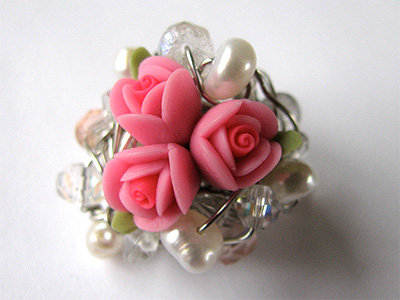 This is a really cute and delicate little broach pin which has a triplet of pink roses at the center which have been sculpted from polymer clay. The flowers are nestled in a swirl of tarnish-resistant wire with a bead accents - freshwater pearls, iridescent glass beads, aquamarine gemstones, and sparkly Swarovski crystals.
It pins on the back with a safety catch.